Private Hire Company Making Major Investment in Electric Cars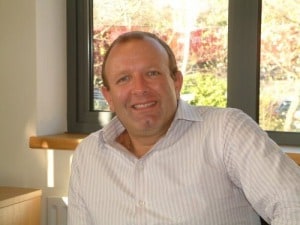 Leeds-based private hire firm Arrow has committed itself to having an all-electric fleet of Tesla vehicles by 2024.
It intends to buy 250 of these cars, which will amount to an "unprecedented" total investment of £10m plus VAT for the firm.
The established business, which employs 100 management and admin personnel as well as 750 drivers nationwide across five locations, will be making its first purchases in March.
David Richmond, chairman of Arrow, said: "We think it's very important in terms of taking a lead on sustainable travel. We will be able to give corporate clients and the public a sustainable mode of travel and we'll be able to dictate the whole model because unlike with other private hire companies we actually own our cars.
"For us £10m is a huge investment but we think it will revolutionise the business and will pay dividends in terms of our growth, our profile and the quality of service we offer. It will help Leeds catch up with zero emissions transport and it's a good news story for the city."
Richmond said the company, which has been the official private hire partner for Leeds Bradford Airport since 2008, had been determined to buy an all electric fleet of cars ever since Leeds City Council first mooted the idea of a Leeds Clean Air Zone.
He stressed Arrow would have gone ahead with this three years ago if the council had agreed to its request to be allowed to operate its zero emissions vehicles on the city's bus lanes. However, he added the council had said "no".
"It should be noted that our request to use the bus lanes is not a new idea," he said. "Many councils across the country allow private hire vehicles to use the bus lane.
"Unfortunately, Leeds City council rejected the offer. This has resulted in the number of fully electric private hire vehicles operating in the city remaining at a handful."
A Leeds City Council spokesman responded: "The council's position is that bus lanes should be kept clear for buses to run efficiently and to time. This is a key element of our target to double bus use by 2027 through investment in improved public transport infrastructure.
"We would advise any private hire company to visit our clean air website at https://www.leeds.gov.uk/cleanairzone or contact our clean air team at cleanairleeds@leeds.gov.uk to look at the support available for converting their vehicle fleets ahead of the clear air zone being introduced."