Our Brand New App Is Here
by Luke Griffiths, General Manager, Arrow Cars. 30 October 2019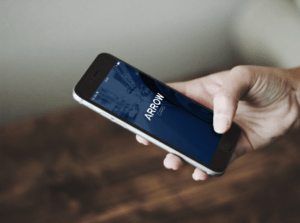 We are delighted to announce the launch of our all-in-one app, a tool that allows customers to book from any of our sites across the UK.
The new Arrow app puts the customer in total control and is the only thing you need to quickly and easily book and manage your journey with us.
The app offers a whole host of benefits including push notifications for journey updates, the option to book a return journey as well as promo codes saving you money on future journeys when paying by card.
You can even track your driver in real time, giving you piece of mind that your driver is on the way. You can also share your live location, letting your friends and loved ones know where you are.
We have made it easy to quickly and conveniently book, offering a variety of payment methods. Corporate Account customers can also place bookings and manage their journeys.
It's now easier than ever to plan, track and manage your journeys.
Download it here: http://onelink.to/app10