Providing Corporate Transport For KLM Royal Dutch Airlines
by Harry Clavane, Operations Director, Arrow Cars. 20 December 2019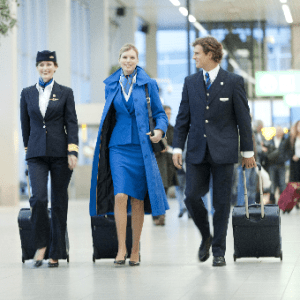 We are delighted to announce that from January 1st 2020, Arrow will be the official KLM crew transport partner at Birmingham Airport. KLM joins a long list of airline contracts managed by Arrow across our five airport locations.
Service delivery is crucial to an airlines ability to run an efficient service for its passengers. Late crew arrival means that flights can be delayed and even cancelled if the delay is enough to take crew beyond their working hours. With over 11 years experience in airport transfers, our crews arrive at their destination on time, every time, utilising state of the art journey planning systems and a large modern fleet managed by a team of highly experienced operations personnel.
Do you or your business have a need for a first class transfer service? Please email corporate@arrowcars.co.uk for more information and corporate account enquires.