Corporate travel at your fingertips
by David Richmond, Chairman, Arrow Cars. 27 June 2019
We at Arrow cars are delighted to announce the arrival of our brand-new website. This sleek and efficient website, truly does put the customer in control and ensures it is easier than ever before to book with us at Arrow Cars.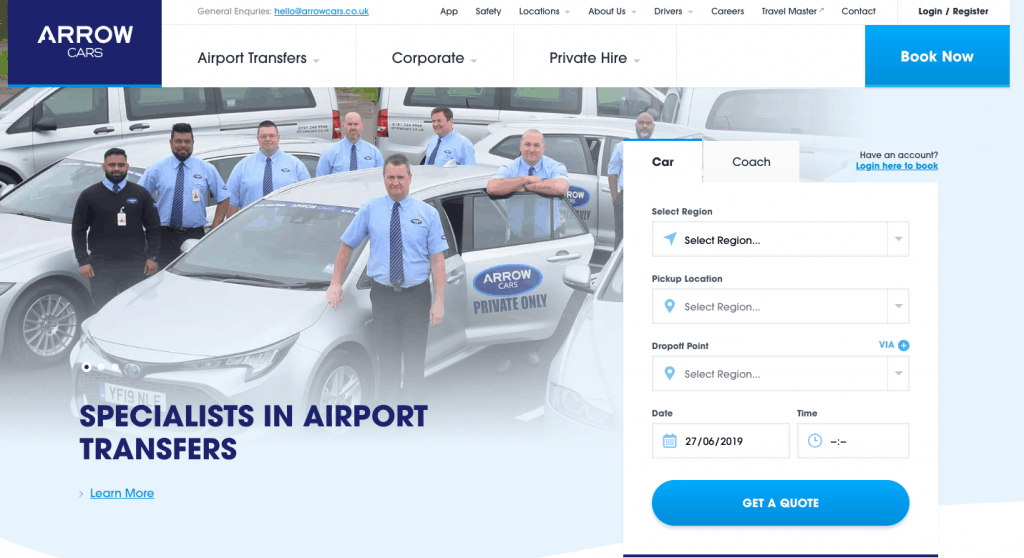 Our brand-new website, offers a new and seamless web-booker where security and practicality are of intrinsic value to Arrow's mantra. This web-booker has a variety of advantages which make it easier and safer than ever before to book a car. These advantages include a full UK database of all the addresses within the UK, thus allowing us to immediately tell you the fixed price of your journey prior to travelling with us.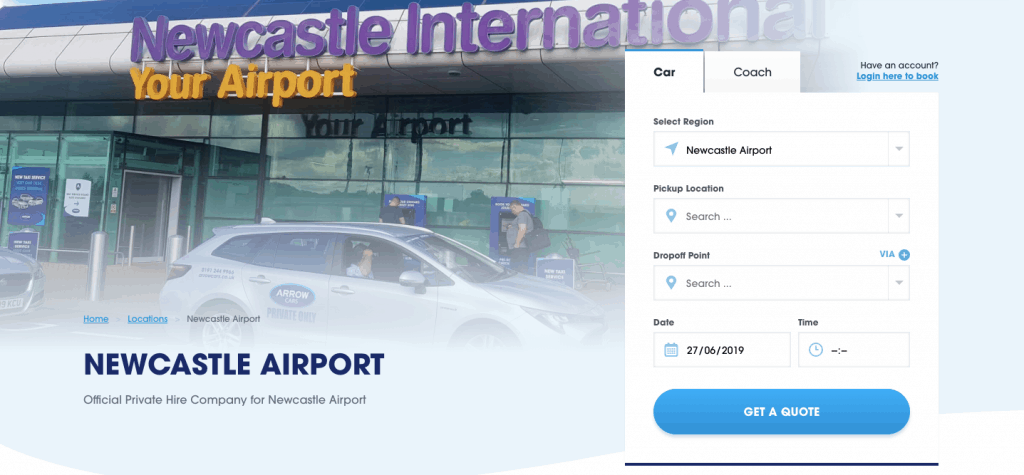 Arrow deems your credit card security to be of paramount importance, with the employment of Secure Sockets Layer (SSL) technology exemplifying this. This system encrypts information sent over the Internet, meaning we can offer a hundred percent guarantee that your details are safe when completing transactions. In addition, our authorization process ensures every time you book with us, we communicate with your credit card issuer to verify the cards validity and give you that peace of mind to stop fraudulent activity.
Security is merely one branch out of many which makes Arrow's website unique and unrivalled within the industry. As a corporate customer you will receive many perks should you choose to open up an account with us. One such perk is the transparency we offer, with all account holders given complete access to every detail of previous, current and future bookings. These include the price of journey, the route taken by the driver, the time of departure and arrival, the passenger name and number, and finally the driver reference should any problem arise.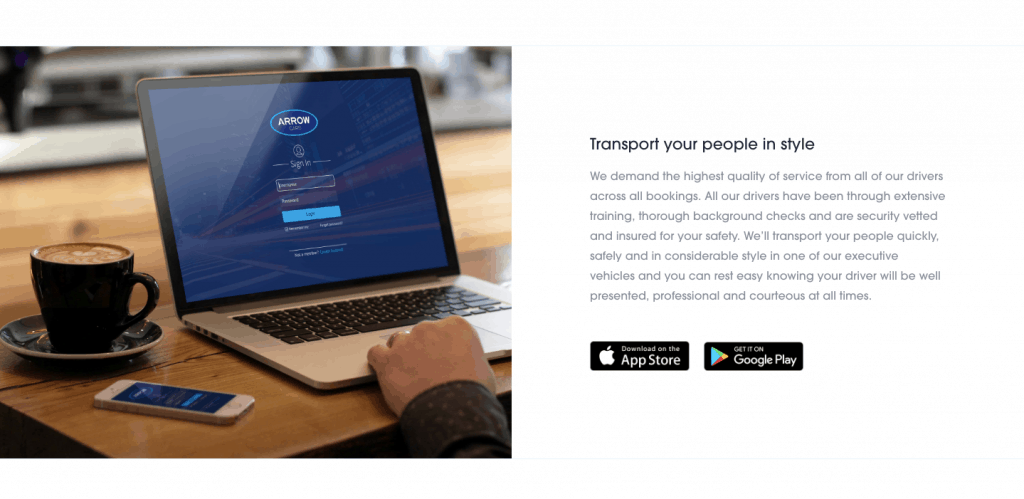 Furthermore, the website allows you to book a job for now or later and track any car so you have a precise understanding of the time of arrival at the pick-up address. The perks don't stop here however, with the website also providing a platform for you to track your colleagues who are in one of our cars, allowing you to plan accordingly.
Here at Arrow we pride ourselves on giving the customer the option to pick a car befitting of any occasion, our new website offers vehicle upgrades when you book. Our diverse fleet caters for passenger numbers ranging for 1-8 and includes top-quality vehicles such as the Jaguar XF, Mercedes E-Class and the Mercedes Vito.
Visit our website today www.arrowcars.co.uk and see what's got the industry talking.